HISTORY
Douglas Richards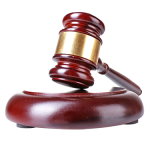 Richards Attorneys is owned and managed by Douglas Richards.
Douglas matriculated during 1994 and enrolled for the degree B.Eng (Chemical) at the North West University (at the time Potchefstroom). He obtained the degree in 1999 and commenced working as an Engineer in Durban.
Shortly thereafter, he was offered a position at John & Kernick (a law firm specialising mainly in Intellectual Property) and enrolled for his LLB degree through UNISA.
Douglas obtained his LLB degree during 2004 and was duly admitted as an attorney and registered as a patent attorney in 2005.
During 2005, a firm Bezuidenhouts Du Randt Inc was incorporated and Douglas was promoted to a director by 2006. During 2008, Douglas and Humphries Du Randt, split from Bezuidenhouts Du Randt and commenced practicing under the style and name Du Randt Richards Inc.
After nearly 8 years of partnership, Douglas commenced to practice under the a style and name: Richards Attorneys.
He furthered his studies and in 2010 obtained a MBA degree from the University of the North West.
Douglas is furthermore a qualified Arbitrator and completed a course in arbitration through BBM attorneys in conjunction with the Arbitrators Board and was duly elected as an Arbitrator on the panel for sectional titles during 2012.
Currently Douglas has extensive experience in Intellectual Property, Sectional Title and Conveyancing.
Theo du Preez
Theo is a practicing attorney of the High Court of South Africa and a Patent Attorney registered under section 20 of the South African Patents Act No. 57 of 1978 with a Chemical Engineering background.
Theo's current practice is a full-service patent, registered design, trade mark, copyright, and unfair competition rights practice and encompasses various aspects of intellectual property law including conducting patent subject matter, freedom to operate, proprietor and equivalent searches; preparing and filing of South African and foreign patent and design applications with specific focus on chemical and process related patents; drafting of legal opinions on patent, registered design, copyright, and unfair competition rights; advising on intellectual property contractual aspects when due diligences are conducted during mergers and acquisitions; and litigating where there is infringement of rights or where invalidation of rights is required.
Because of Theo's engineering industry experience he has recently drafted and prosecuted a number patent specifications relating to metallurgical and mechanical inventions.
The firm is assisting managing agents all over South Africa, and as at 2013 has a client base of managing agents whom manage in excess of 5000 units.
The firm strives to be professional and honest. As we are all human and make mistakes, we strive to be transparent at all times giving our client the best possible advise we can for the utmost benefit, whether financially or otherwise.
We trust and assure you that we can assist you in the unforgiving road of the legal profession with the utmost professionalism and honesty.